​
Simple Salon and Spa Management Software
Uzeli gives you simple tools to streamline bookings, point of sale operation, automate marketing programs and delight your customers – all from a single system. Uzeli allows you to eliminate the credit card fees that you pay when a customer pays with non cash.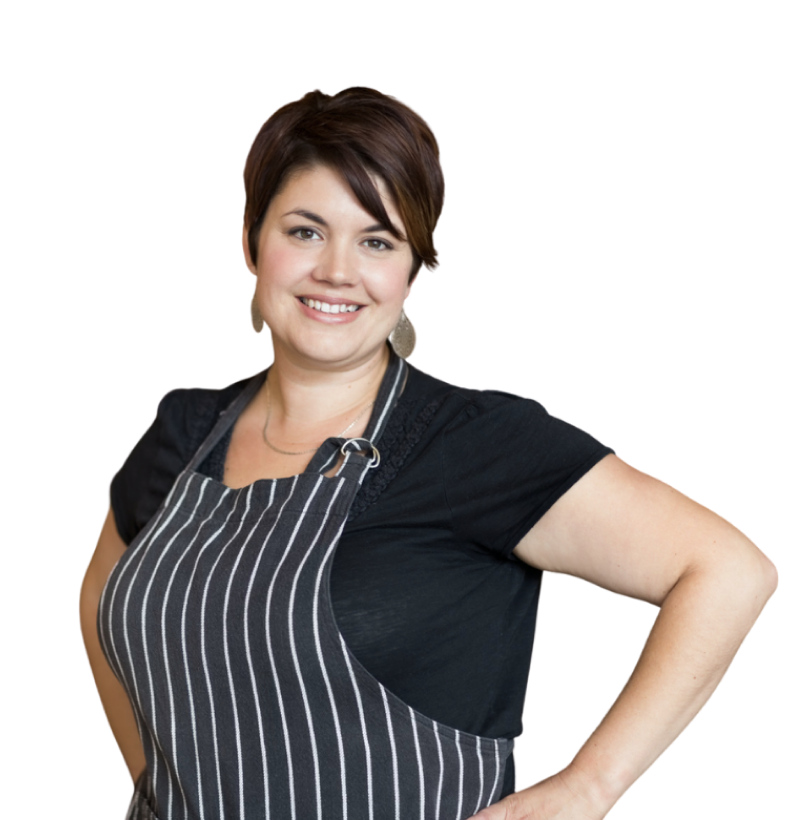 Having trouble growing your salon or overwhelmed by everything you need to get done at work?
Salons and spas choose Uzeli when pen and paper, spreadsheets or sticky notes get messy. When retail Point of Sale (POS) systems like Clover or Square are too limited or Salon and Spa Management Software (SMS) like Booker/Mindbody, Millenium, Shortcuts or Salon Ultimate are too cumbersome.
What can you do with Uzeli?
Whether you are just starting your business or have already expanded it to hundreds of locations, Uzeli comes with features that you need today and tomorrow
Effortlessly run and manage your business
Uzeli combines multiple tools you need to run your business into one easy to use system.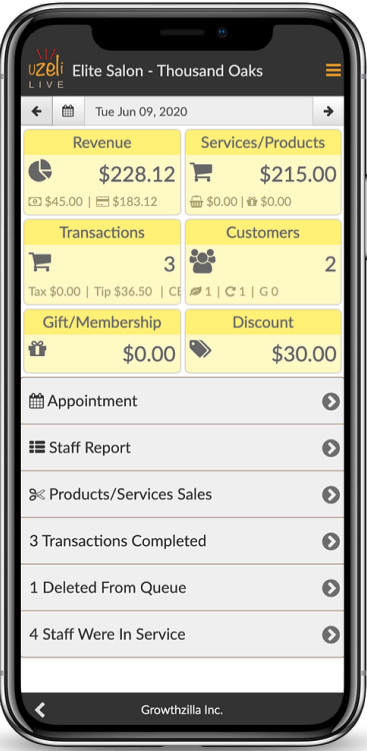 Simplify appointment bookings for your customersUzeli makes it easier for your customers to book appointments with their preferred service provider by synchronizing appointments, staff and schedules. Uzeli's zero-friction booking means more customers book online.
Organize staff scheduling and calculate their payUzeli takes the hassle out of managing staff schedules with a simple drag and drop scheduler. Uzeli also tracks hours and commissionable sales for your staff which means you can generate payroll reports in one click.
Manage your entire salon operations with a single systemEmpower your salon staff to perform their day-to-day tasks from appointment booking to checkout in just a few clicks. Plus, they can easily access client profile before service to personalize their experience.
Provide a safe and delightful client experience
Uzeli's low touch experience from booking to checkout makes the process seamless and your customer feel safe—all without losing your personal touch.
Provide contactless check-in and check-out process to your customers with Uzeli's tablets.
Make your waiting areas uncrowded by sending appointment details and check-in texts automatically
Pull up your client's up-to-date information while they wait and delight them with personalized experience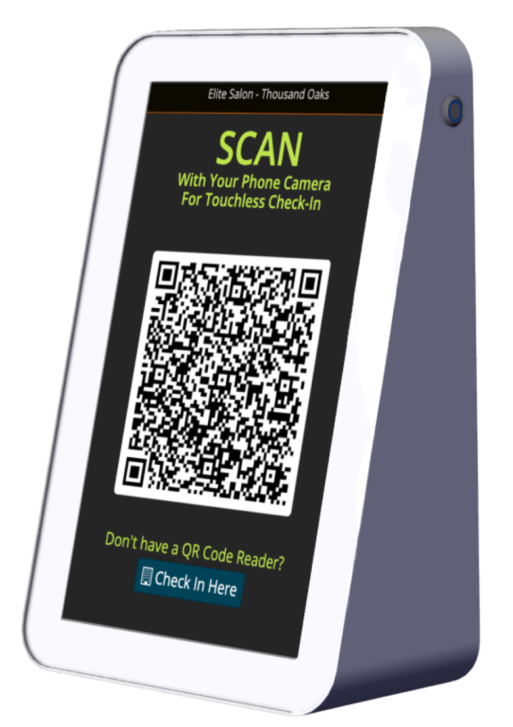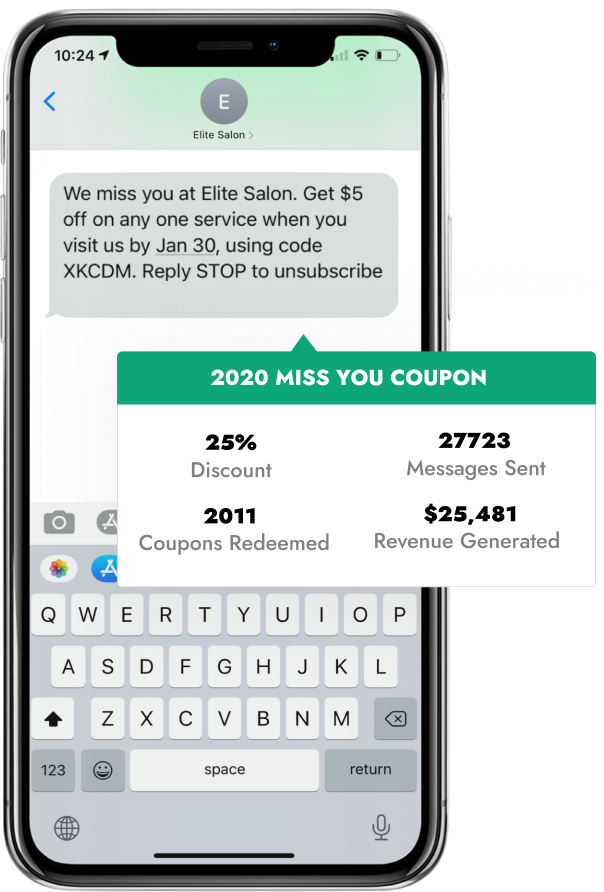 Grow your business with modern marketing tools
Attract more new customers and retain existing ones with a marketing suite that is designed to increase your revenue.
Send promotions you know your clients will like based on their visit history
Follow up on customers who hasn't returned with customizable emails, texts and coupons
Convert happy customers into advocates by offering rewards for referrals and reviews
Know where to invest with detailed reports on your campaign numbers
What makes Uzeli the best salon and spa software you'll ever use?
(Guaranteed, or your money back)
It's revered for its simple and intuitive features. Uzeli is very user friendly, I was able to navigate through it quite swiftly. It has made customer check-in and the overall transaction much simpler and easier.Shreya DHenna Threading and Beauty
You and your team will pick it up in hours, not weeks. Best suited to our business model. Ease of use and simplified so staff could run it without our constant input.Matt F.RedMo HairCutters
It's an all-in-one platform with unlimited possibilities.An all-in-one salon management platform that connects with every actors of a salon value chain right from the owners, the stylists/artists to the target customers and clients.Prawesh K.Universal Traders
Uzeli is a modern way to run and grow your business as well as improve client experience from booking to checkout
Use the cloud based software on state-of-the-art hardware to increase speed and reduce downtime
Intuitive touch based user interface makes Uzeli easy to learn and use
Custom Growthzilla designed tablets ensure reliability at a very reasonable price
Cloud based printer and credit card terminal ease remote support
Flexible cloud architecture allows you to configure multiple tablets as needed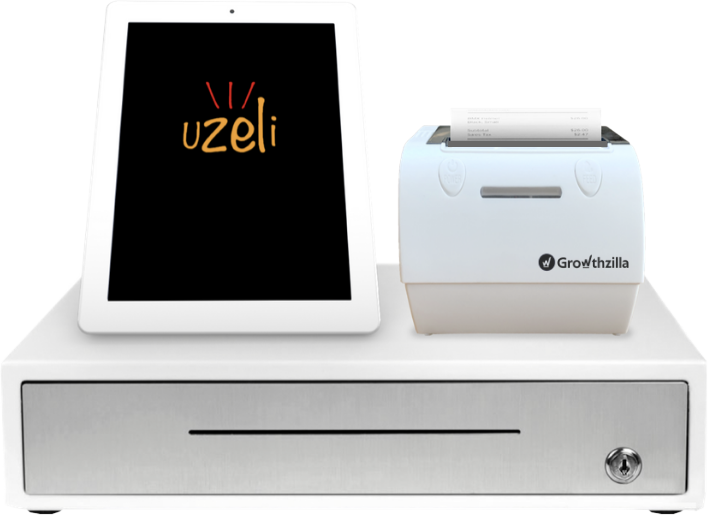 Ready to simplify your salon management?
Learn how you can save time and boost revenue using Uzeli.
About Us
Uzeli is a simple salon and spa management software designed to enrich customer experience from booking to checkout. Salons and spas can use Uzeli to streamline and improve client appointments, point of sale operations and run loyalty programs that help drive repeat business.
Rated 5 star in Capterra