ProCharge® Gateway
More than just affordable credit card processing. ProCharge® Gateway enables you to process fast, secure payments through a user-friendly virtual terminal with visibility into real-time account activity, sales reporting, and so much more.
FREE virtual terminal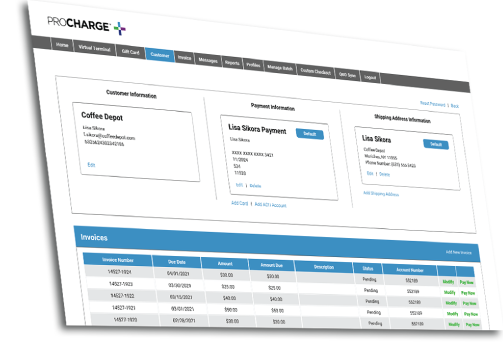 Process all transactions, including payments and refunds through a convenient, secure virtual terminal.
Support for online sales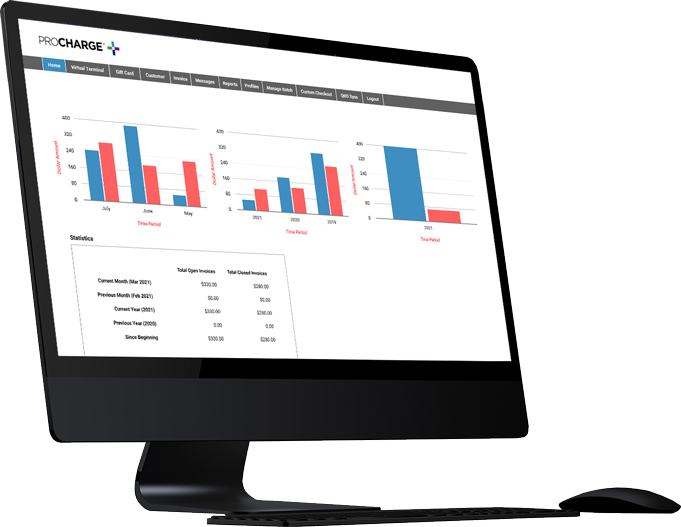 Easily integrate payment acceptance on your business website.
Easily create & send invoices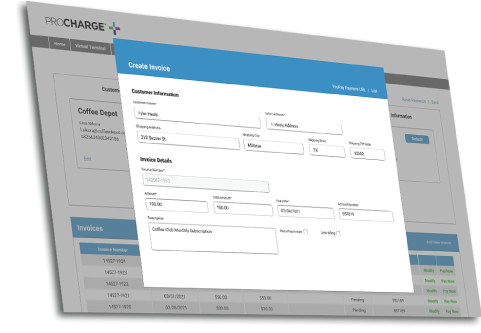 Bill customers, set up recurring billing, and more!
Secure storage & processing of cardholder data
Rest assured sensitive card and customer data are stored securely in compliance with PCI standards.
Features & Benefits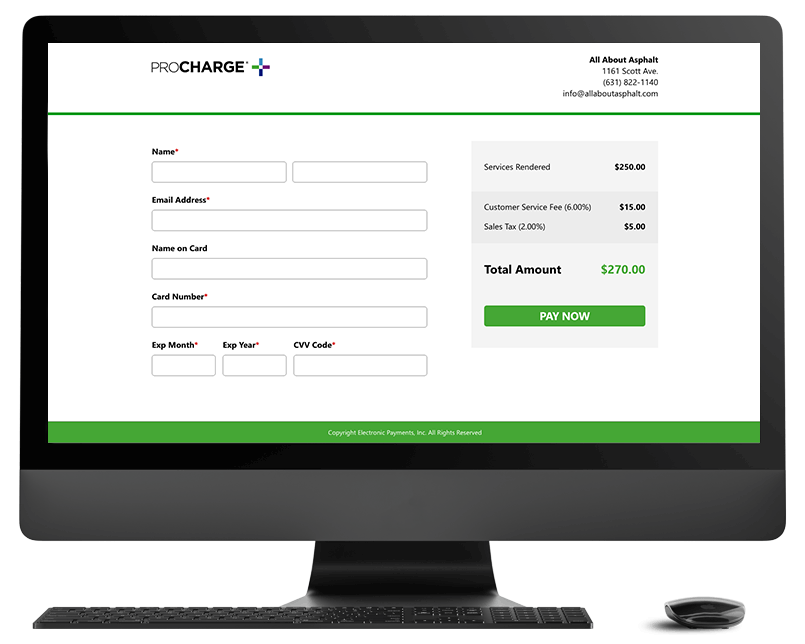 SHOW ME MORE GET PROCHARGE PAYMENT GATEWAY
Save Money When You Partner with Electronic Payments for Merchant Services